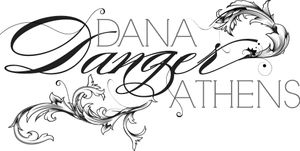 Dana Athens is a singer, writer, dancer/choreographer from Brooklyn, NY.  Heavily influenced by gospel and the blues from a young age (with a background in musical theatre and as a classic rock front person), it's no wonder Athens' live shows are not to be missed.  With her unparalleled vocals, every note Athens hits resonates from the soul. 
September 29, 2023, Athens' released her debut solo album comprised of all original songs entitled, "The Same Love," self-produced along with Matt Chiaravalle. 
Lead Singer of all female-fronted, blues-rock band Jane Lee Hooker (2013 to present). Albums include: Rollin'  (2022), SPIRITUS (2017), and No B! (2015). Signed with international/German blues label, Ruf Records, since 2016.
Vocalist/Writer/Performer with Brooklyn35 Collective (2010 to present). 
Athens toured extensively with Lez Zeppelin (2015-2018),  understudying for their lead singer, during which time they performed across the US and Europe including HellFest (France) for an audience of 40,000+ (Headliners: Aerosmith & Deep Purple).
Athens' vocals and musical arrangements have been featured in commercial work for HBO, ESPN, PEPSI, Feeding America, as well as session work for various artists. 
 Dana's favorite pastimes include the NY Times Crossword, cheese, hosting parties, telling bad "dad" jokes, and swings.